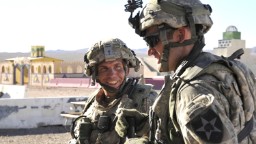 March 11, 2012 –
Bales
leaves the military base and goes on a
house to house shooting spree
in two nearby villages. He kills 16 people, including nine children. Eleven of the victims belong to the same family. Bales returns to the base and turns himself in.
September 27, 2017 – The US Army Court of Criminal Appeals upholds Bales' life sentence.
June 24, 2019 – Attorneys for Bales file a petition requesting a new trial in the US District Court of Kansas, claiming that the anti-malarial drug mefloquine in addition to PTSD and traumatic brain injury may have affected his mental state.